Biography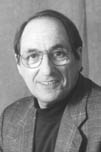 Dr. Smushkin was first a gymnast, becoming champion of Moscow at age 14. He discovered figure skating at age 16 and became a gold medallist skating competitively for 12 years in both singles and pairs events.

In 1952 he received a degree in Engineering from Moscow Technical School and in 1962 received his Coach's Diploma from the State Institute of Sports and Physical Culture. In 1966 he started preparing his doctoral thesis in the science of figure skating under the All-Soviet Scientific Research Institute of Sports and Physical Culture. He completed his studies for Ph. D. in 1972.

Dr. Smushkin advanced rapidly in the skating hierarchy of the former Soviet Union, becoming Soviet national skating coach, scientific and technical consultant to the Soviet Skating Federation and Vice-President of the Federation's Sport Technical Committee. He was responsible for selection, supervision and training of the top Soviet figure skaters. Among the most notable was the figure skating team representing USSR at 1968 Winter Olympic Games in Grenoble, France. Dr. Smushkin's popularity grew as he published 2 books and over 30 articles about his scientific research on figure skating.

Dr. Smushkin's career in the Soviet Union came to a sudden halt when he (and the KGB) discovered that he has relatives living in the United States. His uncle, who had left Russia during the Communist revolution, came to visit his homeland unsuspecting what a blow this would be to Dr. Smushkin's status. Dr. Smushkin lost his position as the vice-president of the Technical Committee and was denied permission to travel abroad with the figure skaters that he coached. Shortly after he decided to emigrate.

Reasonably enough, his first choice of location was the US where his newly discovered relatives lived. Arriving to Boston with his two skates and only a minimal knowledge of English, Dr. Smushkin immediately established himself as a unique teacher. Figure skaters who have tried many coaches in a quest to land a jump, found themselves landing effortlessly double jumps with Smushkin's coaching. Despite his success, however, Dr. Smushkin turned to hockey as a means of greater independence and a new outlet of his athletic creativity. He was the first coach from Russia to teach American and Canadian figure skaters and hockey players in 1973. In 1975 he moved to the heartland of hockey, establishing himself and his hockey school in Toronto, Canada.

Starting with skating development for hockey players, Dr. Smushkin gradually expanded his programs to include stickhandling, passing, shooting and body-checking. The cumulative product of his experience teaching young athletes and his background as a sport scientist is Hockey Agility Training System. In 1992, Dr. Smushkin undertook a project of putting his unique Training System into writing. The Hockey Knowledge trilogy was completed in 1998. It includes: "From Zero to Hockey Hero" (1993) , "Hockey Agility " (1997) and "Mastering Hockey Agility" (1998). Dr. Smushkin has also produced 2 videos - "Hockey Sniper" (1997) and "Hockey Agility" (2002). In 2002, Dr. Smushkin presented online the first of his new technicologically advanced Vision Thinking Self-Training at home programs - "Track the Puck", "Dynamic Vision", "Wide Angle Vision" and "Hockey Sniper". In 2005 he developed the board game - "TRAIN YOUR BRAIN" for learning strategical and tactical skills.
Currently, Dr. Smushkin continues to teach in Canada, U.S., Sweden and Poland, and looks forward to many more years of training determined young hockey players.

Recently, Dr. Smushkin was recognized for his achievements by the Russian Federation of Figure Skating by being added to the "Who is Who" book (XIX- XXI century).

New Article was recently published in Toronto Russian Newspaper "Russian Express" (not translated) (page 1 click here) (page 2 click here)
---
Dr. Smushkin

42 Preston Hill Cresent, Concord,
Ontario L4K 5L4 Canada
Phones: Toronto +1 (416) 294 9197 Amsterdam +31 (617) 484 313
E-mail: ysmush2560@rogers.com


Webmaster: Jade Creative
jadecreative@rogers.com